CARDS I HAVE
PLAYER
POSITION
REMARKS
11
Ruben Alaniz Cards
Pitcher
2009 NDFA led the 2010 Greeneville Astros in strikeouts and tied for the lead in starts. At Lexington in 2011, led Legends starters in WHIP--and hit batsmen. Fourth starter for High A (and Cal League champion) Lancaster in 2012, he had the typical Clear Channel 5.00+ ERA, but led the team in winning percentage and was named the Jethawks' Pitcher of the Month for April. Pitched all of 2013 at AA Corpus, and had a .298 BAA, along with a 9 - 9 record

6
Randy Albaladejo Cards
Catcher
Never got higher than single A Quad City

33
Matt Albers Cards

Pitcher
Debuted at Martinsville for the 2002 season, and got better at Tri-City in 2003, going 5 - 4 with a 2.92. A Carolina League Top Prospect for the 2005 season, and a Houston Astro for four games in 2006, including one in which he wore the flowing rainbows. Sixth starter for Houston in 2007, to mixed results before being traded to the Orioles with Luke Scott and a bunch of others for Mitchell Report star Miguel Tejada

12
Ervin Alcantara Cards
Outifeld
2003 Martinsville Astro hit .344 with 18 doubles in 54 games to earn a spot on the Appy League postseason All-Star team. Lexington Legends offensive player of the month in June 2004. Finished second in hits on the 2005 Salem Avalanche, and topped the squad in doubles. Scored 61 times and stole 20 bases for the '06 Avs.

1
Troy Aleshire Card
Catcher
Fifth selection in the June 1985 draft

8
Chad Alexander Cards
Outfield
20
Don Alexander Cards
Coach
Spent seven years (1990 - 1996) as a pitching coach in the low minors for the Astros, then returned to the organization in 2005 to do the same job, again at the Short-A level. Moved to High A Lancaster for 2009 and remained there in '10, graduating to Double A Corpus for 2011. Had the thankless job of Pitching Coach at Lancaster in 2012, but may actually have done some good: team ERA dropped by almost a full run from 2011 and WHIP dropped more than a tenth of a point. Stayed at Lancaster for 2013, and his staff had the fewest walks in the Cal League

7
Jason Alfaro Cards
Infield
His rise through the Astros organization landed him at the Dell Diamond for 2001 and 2002, and in Metairie for 2003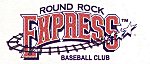 2
Jose Alfaro Cards
Pitcher
1
Frank Alfieri Card
Infield

Third Baseman hit .237 for the 1999 Auburn Doubledays, before moving on to the Frontier League's Canton Crocodiles
3
Carlos Alfonso Cards
Coach/Manager

Long time minor league manager and coach skippered the 1981 Daytona Beach Astros to a FSL championship, and as a player, was also part of the deal in 1975 that brought the Astros noted space case Joaquin Andujar
6
Karl Allaire Cards
Shortstop
1
Blake Allen Card
Pitcher
Rule 5 pick up from the Indians organization in the AA phase of the 2004 draft pitched at Salem and Corpus in 2005, then returned to Whataburger Field for 2006, and won four times while losing twice.

5
Dave Allen Cards
Pitcher

Pitched 10-1/3 innings for the Phillies' NYPL entries in 1987 and 1988 before catching on with the 'Stros, and pitching at Gulf Coast, Auburn and finally at Burlington, where he got 18 starts in 1992
11
Harold Allen Cards
Pitcher

Lefthander who got as high as AAA Tucson occupied himself as a housepainter in the offseason
3
Gary Allenson Cards
Manager
Managed the Nationals in the 97 AA All Star game

2
Roberto Alleyne Cards
Outfield
.331-.409-.530 at Gulf Coast in 1996; the .291-.344-.461 he put up in his last professional year, in 1999 at Michigan, ,wasn't bad either

1
Benjamin Ally Card
Pitcher
After playing with Batavia in the Phillies organization in 2001, was signed by the Astros as a NDFA and pitched a year at Martinsville in 2002

3
Frank Almonte Cards
Left Field
NDFA from the Dominican Republic came stateside with Greeneville in 2008, and was named Appy League Player of the Week on July 14, 2008. Repeated at Greeneville for 2009 and hit .300 vs lefties, but only .231 vs. righthanders. Hit .188 at Tri-City in 2010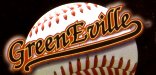 2
Dave Aloi Cards
Pitcher
19
JESUS ALOU Cards

Outfield
287

Outfielder
85
JOSE ALTUVE Cards

Second Base
Venezuelan infielder was named an Appy League postseason All-Star and Greeneville MVP for 2009 after his second season at the Rookie level. Split 2010 between Lexington and High A Lancaster, OPSing .805. OPSed 1.057 at Lancaster and .958 at Corpus before getting called up to the majors July 19. Became the third player after Ken Caminiti and Orlando Miller to record 11 hits in his first 7 games with the 'Stros

3
Andrew Alvarado Cards
Pitcher
Seventh round pick in 2004 was 4 - 3 with a 3.58 for the 2004 Tri-City ValleyCats, then only pitched 9 innings in 2005.

1
Arnaldo Alvarado Card
Infield
1
Oscar Alvarado Card
Catcher

Debuted for Pittsfield in 2001
1
Jose Alvarez Card
Infield

76 Dubuque Packers
1
Jose Alvarez Card
Pitcher
'84 Tucson Toro pitched in 98 games for the Atlanta Braves over four seasons, compiling an 8 - 9 won/loss with a 2.99 ERA. Last pitched for the '95 Richmond Braves, at the age of 39.
3
Luis Alvarez Cards
Catcher
Played 17 games for the Rookie Greeneville Astros in 2009, hitting .271 with a homer. Didn't play due to an injury in 2010, then returned to Greenevile for 2011, where he hit an identical .271 while OPSing .729. Hit .271 at Lexington in 2012, then played at four levels in 2013, Slugging .511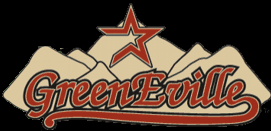 2
Wilner Alvarez Cards
Outfield
DSL product skipped Martinsville for his first season stateside, instead beginning at Lexington, and may have paid, hitting .215

4
Wander Alvino Cards
Pitcher
Dominican had a 33:7 K/BB ratio at Greeneville in 2008, but also had a 5.79 ERA and a .320 BAA. Promoted to Tri-City for 2009, the ratio was down, but so was the batting average against. Second in games and third in ERA for the 2010 Lexington Legends. 1.62 WHIP at Lancaster in 2011
2
JOE AMALFITANO Cards

Second Base
With a name like that, you knew Joey was a wiseguy

3
Adan Amezcua Cards
Catcher
Don't call him Adam

2
Ed Andersen Cards
Pitcher

Andersen's career makes me wish the old Appalachian League Covington Astros had gotten a team set or two done
40
Larry Andersen Cards

Relief Pitcher

Wiseacre best remembered as being TRADED FOR JEFF BAGWELL, but also remember he's still third on the Astros list for career ERA at 2.57. And that's no joke.
1
Drew Anderson Card
Second Base
22nd Round pick in the June '07 draft struggled some that summer at Greeneville and was released in May of '08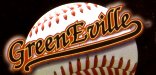 1
Eric Anderson Card
Infield
Neither TCMA, who manufactured his 1982 Auburn Astros baseball card, nor I, who chronicle it, have anything to say about Eric Anderson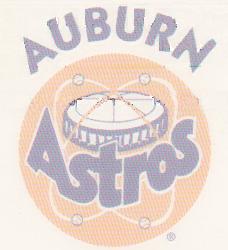 1
John Anderson Card
Pitcher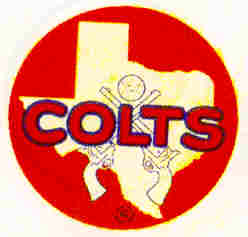 Received with Carl Warwick on May 7, 1962 from the Cardinals for Bobby Shantz, Anderson had a 5.09 ERA for the debut Colt .45's in 10 Games. Later would pitch for AAA Oklahoma City (in 1965 and 1966) and close out his professional career with the Astros' Amarillo affilate in 1967
2
John Anderson Cards
Pitcher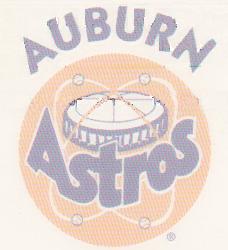 Another Anderson whose one-year career was spent at Auburn. John's year was 1994.
36
Josh Anderson Cards

Pitcher
2003 New York-Penn League All-Star, 2004 Sally League All-Star pick, and 2006 Texas League All-Star Game MVP made his major league bebut in September of '07, and sizzled, hitting .358 with a .413 OBP in 21 games. Traded to the Braves for the dreadful Oscar Villareal in November of 2007.

7
Tom Anderson Cards
Pitcher
This Anderson, while starting at Auburn, DID progress, and got as far as High A Osceola, pitching there in '93 and '94, and an All-Star in '93

8
Travis Anderson Cards
Pitcher
Owner of two 5.00+ ERA seasons and a 4.40+ season in single A was sent to the Drubs as a player to be named with Mike Nannini to complete the deal that also moved Russ Rohlicek to acquire Flash Gordon.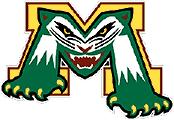 6
ROB ANDREWS Cards

Second Base
Picked up in the Lee May/Enos Cabell deal; Opening Day for Houston in '75, but never thereafter, as Rob quite simply played himself out of a job, or rather DID NOT play himself out of same

2
Jon Andrianoff Cards
Infield
Played 94 games at Martinsville Pittsfield and Michigan, but never tripled and never homered

20
Joaquin Andujar Cards

Pitcher
2
Anthony Angel Cards
Infield
4
Don Angotti Cards
Catcher/Coach

Played in three single A towns in 1991, then coached at AAA Tucson in 1992
19
Willie Ansley Cards
Oufield
Can't Miss Prospect who did. He and Andujar Cedeno were in the '89 Asheville Tourists ProCards set. Needless to say, the set was once worth a good bit. Only Ansley's appearance in the 1989 South Atlantic All-Star set even slightly redeems.

117

Outfield
Huge hype guy who reached the Dome's right field upper deck with one and got a star on a seat for his effort. When the 'Stros finally gave up, they got Mike Hampton for him. Eric then hit the first home run in Jacobs Field history for the M's. Still, it's hard to disagree with Kev and Scott on the dude.