CARDS I HAVE
PLAYER
POSITION
REMARKS
2
Bazooka Joe Cards
Icon
2
Ryan Job Cards
Infield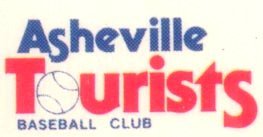 After a year in the Pioneer League with the Butte City Copper Kings in 1981, Ryan took a year off, then was signed as a free agent by the Astros and placed at single A Asheville for 1983. By his final year in 1987, had gotten as high as AAA Tucson. Currently a member of the US Golf Association and competed in the State Team championships in 1999.
91
CHRIS JOHNSON Cards

Infield
After a shaky 2006 at Tri-City, fourth round pick out of Stetson showed in '07, splitting time between Lexington and High A Salem. Slugged .500 at AA Corpus in '08, and made his major league debut September of '09. Made the Houston squad out of Spring training in 2010 but was sent down after the games of April 17. Recalled in late June, Johnson was--if you are willing to consider players with 350 PA's or more--one of the five best rookies in all of major league baseball, leading them in batting average and finishing fourth in OPS. His 91 strikeouts, however, and his 15 walks, betrayed a flaw in his game that became more apparent in his sophomore year, one that got him traded to the Diamondbacks for a couple of minor leaguers on July 29, 2012

13
CLIFF JOHNSON Cards

Catcher/1st Base
2
Derrick Johnson Cards
Pitcher
20th Round pick in the June '99 Free Agent Draft went 2 - 2 with a 4.18 at Martinsville iun 1999 and earned a promotion to Auburn for 2000, but that was it.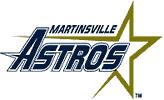 3
Gregory Johnson Cards
Pitcher

Three-year single A guy was traded to Minnesota on May 16, 1989 for Mark Davidson
1
JJ Johnson Card
Outfield

Minor league free agent played with namesake AJ at Jackson in '99.
3
Jeremy Johnson Cards
Pitcher
Lanky righthander signed as a MLFA for 2009. 2- 0 with a 1.98 in April for the Round Rock Express and named their Pitcher of the Month, but still, released before the end of July. Re-signed for 2010 and assigned to Corpus, Johnson made 22 starts for the Hooks, winning 5 and losing 10 with a complete game

4
Jimmy Johnson Cards

Manager
2 - 1 with a 4.80 and 7 intentional walks in 32 innings for the 1974 Houston Astros

4
Jerry Johnson Cards
Pitcher
8
Ken Johnson Cards

Pitcher
2
Lee Johnson Cards
Pitcher
Johnson, along with outfielder Kevin Dean, was acquired from the Braves in exchange for noted Jetsons fan Charlie Kerfeld on April 29, 1990.

4
Luther Johnson Cards
Outfield
After playing at Martinsville--then a Phillies affiliate--in 1988, Johnson was released and signed by the Astros as a minor league free agent in April '89. Then played a couple years at Asheville and another at Osceola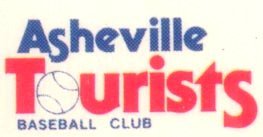 7
Mark Johnson Cards
Pitcher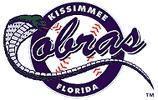 Number one pick of the 'Stros (and number 19 overall) in the June '96 draft didn't pitch in '96 then was 8 - 9 with a 3.07 for the '97 Kissimmee Cobras. On December 16 of that year, became the player to be named later in the deal that nabbed Moises Alou for Houston. Florida placed him at AA Portland, where he was 5 - 14 with a 4.62, then shipped him off to the Yankees in the deal that netted the Marlins FIU graduate Mike Lowell. Lowell made the NL All Star team in 2002; Johnson still languishes in the high minors as of 2004.
3
Mitch Johnson Cards
Pitcher
2
Neiko Johnson Cards
2nd Baseman
NDFA led the 2011 Tri-city ValleyCats in walks and stolen bases, but only hit .236. Repeated at Troy in 2012 and led the club in neither while hitting .215 and was released at the conclusion of the season

45
Randy Johnson Cards

Pitcher
4
Ric Johnson Cards
Outfield

With AJ, JJ, and Ric here, the Jackson Generals had three Johnsons on their team for 1999. No other organization had more than two.
3
Rich Johnson Cards
Infield
Finished second in homers and sixth in RBI's in the SAL for 1986, despite getting called up to Osceola halfway through the season. Made the league all-star team and would have won the batting title, too, if he'd had enough AB's to qualify. Instead, Carlo Colombino won it at .339

2
Rojo Johnson Cards
Comedic Character
Mythological firebrand and reptile smuggler who supposedly touched 100 on the gun threw one questionable pitch and was ejected from an Express game at the Dell Diamond May 6, 2010. And oh yeah turned out to be comedian Will Ferrell in disguise

43
Russ Johnson Cards

Shortstop
3
Timmy Johnson Cards
Shortstop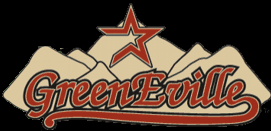 Hit .192 AND made 21 errors at Rookie Greeneville in 2005; but as a seventh-round pick got another chance in 2006, and did worse. In 2007, became the first Astro I'd ever noticed to play three years of Rookie ball.
4
Zach Johnson Cards
1st Baseman
15th round pick in June 2011 led that year's Tri-City ValleyCats in Games, Total Bases, and RBI while not doing so well in the average stats. Led the SAL in RBI and co-led (with teammate Matt Duffy) in Games Played for the last ever Astros affiliate to play in Lexington. Split 2013 between Lancaster and Corpus, and actually hit .298 with an .897 OPS in the Cal League, but was released anyway August 5

5
Chris Jones Cards

Outfield
Chris C Jones began playing minor league ball in 1984 and finally made the majors with the Reds in 1991. Signed as a free agent by the 'Stros for 1992, he got into 54 games as a pinch-hitter and hit .190. The Astros let him go, but he ended up playing 548 games in the majors, primarilly with the mid-nineties Mets.


5
Chris Jones Cards

Outfield/PH
Chris D. Jones spent eight years in the Astros system and was pictured in each of the Tucson Toros sets between '82 and '85. His best year was probably '81, when he hit .320 with 65 RBI for the Columbus AA squad, and he did see action for the big club in '85, when he appeared in 31 games, accumulating 5 hits in 25 at bats.
3
Deacon Jones Cards
Coach

Hitting Coach for the most part during the Virdon regime was hired in November of '75 and served through 1982.
53
Doug Jones Cards

Relief Pitcher

'92 All Star pitched by far more innings (111-2/3) that year than any other in his 16-year major league career, and had by a good margin his lowest seasonal ERA (1.85). The following year the innings dropped by 26, and the ERA rose by 2 and a half points. . .
26
Jimmy Jones Cards

Pitcher
Back when it looked like Dwight Gooden would be a Hall-of-Famer, it was often pointed out that Jones had been drafted (by the Padres) ahead of Gooden in the '82 amateur draft. After Gooden began to unravel, then flamed out on cocaine, you heard that stuff less. But Gooden did win 194 major league games to Jones' 43, and the statement is still true. Anyway, Jones pitched for the 'Stros in '91 and '92, and managed 10 wins vs. 6 losses in '92.

1
Kendall Jones Card
Catcher
13th Round Pick played in 36 games for the 2001 Pittsfield Astros, hitting .177 with 6 doubles and a triple

1
Kevin Jones Card
Batboy

Although generally opposed to batboy cards and inclined to destroy them on principle . . .
1
Kirk Jones Card
Batboy

.how can you destroy a card from the 85 Osceola set?
1
Mark Jones Card
Pitcher
22nd round pick in 2009 pitched two years at Gulf Coast and another at Greeneville, winning 3 and losing 4 all told, before being released in November of 2011

2
Marty Jones Cards
Outfield
Roamed the outfield for the 1990 Auburn Astros, hitting .200 in 30 games, then attempted to switch to pitching for the 1991 season. I guess that didn't go too well, as the Astros released Jones sometime during the 1991 campaign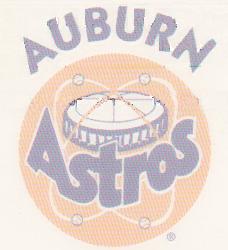 1
Mike Jones Card
Outfield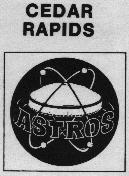 Mike L. Jones hit .256 with 2 homers and 12 RBI for the 1973 Rookie League Covington Astros, then hit .190 with 3 homers and 20 RBI for the 1974 Cedar Rapids squad, for whom he made his only card appearance. Released by the Astros at the end of '74, he played one more year for the Northwest League Boise A's.
6
Rex Jones Cards
Trainer
Began his career at Sarasota in 1978, and worked his way up through the minors (making six card appearances at Columbus and Tucson), until finally being called by the big club to serve as assistant trainer in 1994. He has assisted Head Trainer Dave Labossiere ever since.

87
Todd Jones Cards

Relief Pitcher
3
Kevin Jordan Cards
Infield
Light-hitting infielder got to High A for the 2000 Kissimmee Cobras, then made it pay off on August 9 of that year, when he had seven RBIs in a game at the Brevard County Manatees.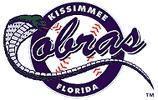 5
Jesse Joyce Cards
Outfield

Hit .306 in 41 games for the '98 Auburn Doubledays after being the Astros's eighth-round pick earlier that year. Played four games for High A Kissimmee in 2000 before finishing off his Astro career with the Lexington Legends in 2001.
2
Terrell Joyce Cards
Leftfield
Led the 2012 Greeneville squad in homers, but was also second in strikeouts after being the Astros' 28th round pick in the preceding June's draft. OPSed .567 in 72 Games at Quad Cities in 2013

52
Jeff Juden Cards

Pitcher
#1 Draft Pick in '89 was an FSL All-Star in 1990 after going 10 - 1 with a 2.27 for the Osceola Astros. Won 27 games in the majors -- including 11 in 1997 -- although none for the Astros.

8
Skip Jutze Cards

Catcher
After having participated in a mind-numbing nine double plays as a catcher in the 1969 Florida State League, and being named the Arkansas Travelers' "most popular player" in 1971, Jutze was acquired by the 'Stros on 11/28/72 with Milt Ramirez (?) from the Cards for ex-hot-prospects Ray Busse and Bobby Fenwick. After not exactly setting the world on fire backing up Johnny Edwards in '73, was an American Association All-Star in '74 for the Denver Bears when he hit .321. Dropped back in Houston in 1975, he backed up Milt May in 1975 and Ed Herrmann in 1976, hitting .226 and .152. Jutze was traded to the new Seattle Mariner club on January 12, 1977 for minor leaguer Alan Griffin.