CARDS I HAVE
PLAYER
POSITION
REMARKS
7
Billy Paul Carver Cards
Catcher
2
JJ Pacella Cards
Pitcher

Minor league free agent signed by the Astros after he had spent 2007 with the River City Rascals of the independent Frontier League. Split 2008 between Lexington and Salem, and spent two months of 2009 with Lancaster, before his May 27 release
1
Tony Pacheco Card

Manger/Coach

Joined the new Colt .45 organization in 1961 as an international scout, a role he filled until 1966, when he became Manager at the Astros' new Bismarck farm club. Managed four other minor league clubs before leaving the organization in 1973. Hired back in 1976 and became first base coach for Houston, a position he held through 1982
1
John Paciorek Card

Outfield
1
Oscar Padron Card
Coach
Former pitcher in the Astros organization 1993 - 1994, unchronicled however by card appearances, was made pitching coach for the 2004 Appalachian League champion Greeneville Astros. Promoted to Single A Lexington when Charley Taylor was promoted to AAA New Orleans, Padron was killed in a car accident in his native Venezuela just prior to the start of the 2005 season.

18
Orlando Palmeiro Cards

Outfield/PH

Left-handed hitter whose major value to the 2004 Astros was frequently said to be his playoff experience with the 2002 world champion Anaheim Angels may actually have possessed that value: he hit .300 in the playoffs vs. the Braves and Cardinals. He was 2 for 12 during the more successful 2005 run
45
Jim Pankovits Cards

Infield/Mgr
1
Luis Pardo Card
Pitcher
Ninth round pick in the June 2007 draft was 0 - 8 with a 5.35 for that season's Tri-City V-Cats. Oh well, at least he got a good-looking card.

27
Jimmy Paredes Cards

Second Baseman
Second Baseman acquired with Mark Melancon for Lance Berkman in July 2010 had a double in the Texas League All-Star Game a little less than one year later. Tied with Jimmy Van Ostrand for second place on the 2011 Corpus Christi Hooks in Doubles, with 22. Played 46 Games with Houston that year, and became the first player in Houston big league history to triple in his first major league plate appearance (though Luke Scott was one of several who had a triple as his first hit). Began 2012 with Oklahoma City, where he would lead the Redhawks in Total Bases and would be named the team MVP. Played another 24 Games with Houston after being made a September callup, and hit .197. Played 86 Games at Oklahoma City in 2013, and hit .287. Played 48 for Houston and hit .192. Dropped from the 40-Man roster after the season, Paredes was picked up by the Miami Marlins. Lucky him.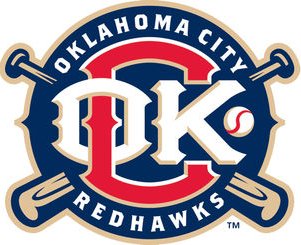 1
Freddy Parejo Card
Outfielder

Venezuelan who'd spent seven years in the Brewers organization played 123 games with Lancaster and Corpus in 2010 and hit .305 with a .349 OBP
2
Zacarias Paris Cards
Pitcher
Righthander was named a 1980 Florida State League All Star after he topped the Daytona Astros in wins with 14. Led the 1981 Southern League in games started with 29. Paris was called up to Houston after the 1982 season, but did not appear in a game, although he did gain major league service time. Invited to Spring Training in 1982 and 1983 as a member of the 40-man roster.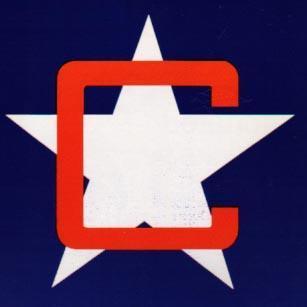 3
Bob Parker Cards
Infield
One of only two Asheville Tourists with over 25 at-bats to hit over .300 for the 1984 South Atlantic League champions (the other being Mark Reynolds). The front of his 1987 ProCards Columbus Astros # 853 identifies him as "Rob," and the back prints the name and stats of pitcher Mark Baker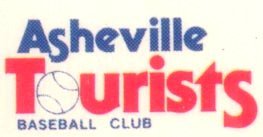 2
Dan Parker Cards
Pitcher
Tied with Jimmy Barrett for the team high in victories on the 1999 Appalachian League champion Martinsville Astros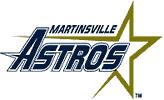 8
Rick Parker Cards

Outfield

Don't know what more they might have wanted: Hit .323 in 319 at bats for the 1992 Tucson Toros, .308 in 120 AB's for the 1993 PCL champion Toros, and .333 in only 45 at bats for the '93 major league squad, yet was granted his free agency October 4, 1993
2
Salty Parker Cards

Coach/Manager
The only manager in Houston major league history with a perfect 1.000 winning percentage, Parker won his lone game as interim manager of the Houston ballclub on August 26, 1972, when Cesar Cedeño drove in Roger Metzger from third and Norm Miller from second with one out in the ninth to defeat les Expos. The loss was hung on former Astro and future gadfly Mike Marshall. Leo Durocher managed the team on the following day and Parker went back to his coaching box

1
Rafeal Parks Card
Outfield
29th round pick in the June 2006 draft became a draft and follow, and began his pro career with Greeneville in 2007.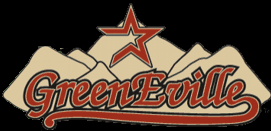 2
Chad Paronto Cards

Pitcher
Well traveled righthander spent most of 2008 and 2009 at AAA Round Rock, but also got in 17 innings with the big club. Let's be honest: the 4 homers allowed in 6-2/3 innings for Houston in '09 probably wasn't going to cut the mustard

11
Jordan Parraz Cards
Outfield

Third Round pick in 2004 draft --who also pitched in college-- began his pro career at Greeneville that year, and led the team in triples. He then spent two years at Short A Tri-City, and in the second of those two years was named Tri-City MVP as he led the New York- Penn League in hitting, slugging and OBP. He went on to lead the Lexington legends in at bats, hits, and doubles for 2007. Led the 2008 Salem Avalanche in OBP
1
Josh Pascarella Card
Pitcher
62nd Round pick in the 1995 draft pitched a couple years at Gulf Coast and a couple years at Auburn, with a short stint at Kissimmee in 1998

1
Bob Pate Card
Outfield
Recorded safeties at a .347 clip to lead the 1982 Tucson Toros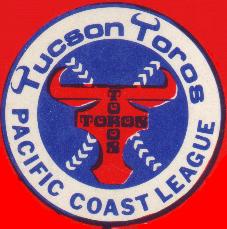 2
Bronswell Patrick Cards
Pitcher
18 - 9 in 106 games with 31 starts over three years with the Astros' triple A affiliates, two years in Tucson, and the other in New Orleans. Patrick was a non-roster invitee to Spring training in 1997, and was granted free agency following the Zephyrs' season, on October 17.

7
John Patton Cards
Trainer

Trainer for the 2003 Martinsville Astros, for the Tri-City ValleyCats 2004 - 2007, and for the Lexington Legends in 2008 and 2009. He seems to be missing a card for the '05 V-Cats. . . .
26
Troy Patton Cards

Pitcher
Pitcher who got it up to 94--and threw three no-hitters his senior year in high school--signed late, and though assigned to Greeneville, was not included in the Choice team set. Then he went 2 - 2 with a 1.93 with 32 K's and 5 walks for the Appy League champions, and was named Baseball America's fifth-highest rated prospect in the organization. After becoming the second youngest player in the Futures Game in 2005, Patton had jumped to # 2 on that list for 2006, behind only Jason Hirsh. 6 - 6, 2.99 for the Corpus Christi Hooks in 2007, Patton was called up to replace an injured Roy Oswalt in the Astros rotation, and he made his major league debut August 25 vs. the Pirates. Pitched in three games, losing two with a no-decision before being shut down for the season with a strained biceps. Traded to the Orioles on 12/12/07 with Albers and Scott and Sarfate and Constanzo for PEDguy Tejada

1
Josh Paul Card
Catcher
Free agent with 321 games of major league experience signed with Houston in April of 2008 and was assigned to Round Rock. Released on June 3rd after OPSing .440. Considered by Baseball Reference to be most similar to Merritt Ranew when each was 31 years of age.

48
Felipe Paulino Cards

Pitcher
Reputed owner of 100-mph fastball has been clocked at 97 and had 10.41 K/9IP for the 2004 Greeneville Astros. Made a part of the 40-Man roster when rosters expanded in September of 2007, Paulino was initially hit hard, but got better to the point where he won two games, including his start on the last day of the season vs. the Braves, in which he threw six shutout innings, giving up only two hits. Threw only 2/3 of an inning at any level in '08 because of a pinched nerve in his right arm, but made 17 starts for Houston in 2009 as the club's fifth starter. There were also two demotions to AAA Round Rock. A 3 - 11 major league record, a 6.27 ERA, and the fact that he's out of options made his status for 2010 questionable, but he made the club, and went 1 - 9 with a 5.11. Traded to the Rockies for Clint Barmes in November 2010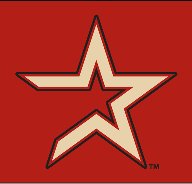 2
Nelson Payano Cards
Pitcher

Lefthander from Santo Domingo pitched for the Chunichi Dragons in 2009 then signed with the Astros in April of 2010, and would pitch in 26 games for Corpus Christi
2
Richie Paz Cards
Infield

Infielder from Los Teques, Venezuela playing Corpus Christi in 2008 was a midseason Texas League All-Star
14
Brad Peacock Cards

Pitcher
Acquired in the same February 2013 deal that bought Chris Carter to the Astros and sent Jed Lowrie to the A's, Peacock had a strong Spring, and made the 2013 Opening Day roster. Made five starts for Houston in April, during which he never got out of the fifth, and after which his ERA stood north of 8.00. One disastrous relief appearance later, he was sent down to Oklahoma City, for whom he posted a 1.10 WHIP in 79 Innings. Bounced back and forth and was back with Houston for good on the fourth of August. Made nine Starts thereafter, went 4 - 3 over them, and posted a 3.64 during that span. ERA for the season still ended up at 5.18. Made 24 Starts for Houston in 2014, winning 4 and losing 9 with an ERA north of 4.50. Began 2015 at AAA Fresno as he was rehabbing from hip surgery; called up to Houston for the team's eighth Game, he pitched, lost, and went back on the DL wioth an intercostal strain
3
Pat Peavey Cards
Infield
Led the '02 Tri-City ValleyCats in homers, and was second in total bases and third in RBI on the 2004 Salem Avalanche

2
Al Pedrique Cards
Manager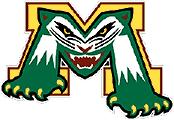 Manager at Michigan in 1999 and 2000 led the BattleCats to a Midwest League championship in 2000. Interim manager of the 2004 Arizona Diamondbacks, the team was 43 - 83 under his direction, and he was not retained for 2005.
1
Frank Pedrique Card
Infield

Hit .227 with 9 RBI and a homer for the 2003 Tri-City ValleyCats
5
Darwin Peguero Cards
Pitcher
NDFA was second among qualifiers to Roy Oswalt in ERA for the 1998 Auburn Doubledays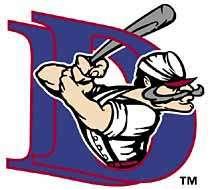 5
Jailen Peguero Cards
Pitcher
No relation to Darwin as far as I can tell led the 2002 Tri-City ValleyCats in saves with six and was second in games. Pitcher of the month for Salem in July of 2004, and spent most of 2005 and 2006 as closer for AA Corpus Christi. Got the promotion to AAA Round Rock in August of 2006.

9
Brian Pellegrini Cards
Outfield

12th round pick in June 2007 got a slow start, appearing in just five games in his debut professional campaign of 2007, and hitting just .226 in his sophomore season, but exploded in 2009 by leading all of minor league baseball with 34 homers. Pellegrini began 2009 at High A Lancaster after spending '08 with Lexington, but was demoted May 14 after hitting .171 (but with 7 home runs). Back at Lexington, he led the SAL with 27 home runs there, OBPed .396, and was named Lexington Player of the Month three times before being named team MVP
10
Bert Peña Cards

Infield
First player to wear the number "1" on his Astros uniform when he did so on September 14, 1981. Invited to Spring Training each year from '82 to '87, the slick-fielding Peña never made the Opening Day roster, and spent most of his later career at Tucson, but also had call ups to Houston in every year but 1982. Three times this was to replace Dickie Thon on the Houston roster as Thon battled the effects of the Mike Torrez beaning. Peña also must be at least somewhat remarkable for the fact that he played in 88 games in the major leagues, yet other than a .500 average he carried across a two at-bat cup of coffee in '82, he never hit .300 during any season at any level.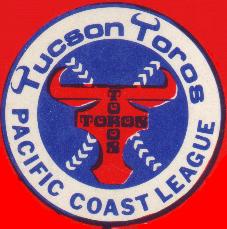 23
Carlos Peña Cards

1st Base
Journeyman first baseman with power was the team's largest offseason signing as the 'Stros entered the American League in the Spring of 2013. He became the team's first ever DH in a non-interleague game on March 31 of that year, going 1 for 4 with a run scored in the Astros' 8 - 2 defeat of the Rangers. Hit .209 with the usual decent amount of Walks before his release at the trade deadline

4
Francisco Peña Cards
Pitcher
Despite a positive 1.58 K/BB ratio through 2004, Peña managed just a 22 - 28 record in his journey through the Astros minor league system that began in the Dominican Summer League in 1997 and ended at Salem in 2004

1
George Peña Card
?

Because his one TCMA card does not specify a position, all I can say is that Mr. Peña played an unspecified role for the 1975 Iowa Oaks
3
Roberto Peña Cards
Catcher
7th round pick in the June 2010 draft and son of Bert Peña was Greeneville's Defensive Player of the Month for July 2010. Primary catcher at Lexington in 2011, but only hit .217. Began 2012 at Lexington again, but was promoted to Lancaster in July. Ended the year with a cumulative .223 BA. Baseball America named him the top defensive catcher in the organization for three years running, 2010-2012. Primary catcher for Quad Cities in 2013, he OBPed a career-high .297

4
Tony Peña Cards

Catcher/Manager
Finished career of 1950 games caught with Stros in 1997, then after a year managing the White Sox' entry in the Arizona complex league, was made manager at AAA New Orleans on October 30, 1998. In three years guiding the Zephyrs, Peña was 205 - 216, but because he led the Z's to a PCL co-championship in 2001, Peña was considered by many--including those here at Astroland--to be the best candidate for the chair in Houston that had opened up with the dismissal of Larry Dierker. But while Jimy Williams certainly did not distinguish himself at the helm for the Astros, the sorry way in which Peña abdicated the job he eventually took in Kansas City shows that he would not have been the man for the job in the Bayou City, after all.

1
Pat Penafeather Card
Asst GM
639

Outfield

Second round draft pick out of Texas Arlington in July of 2004 was named Tri-City's defensive Player of the Month in August '04, then went on to finish second in the New York-Penn League in slugging. Hit 31 home runs at two levels in 2005, and hit another 28 at AA Corpus Christi in 2006. By 2007, fans were clamoring for Pence to be placed on the Astros' roster, and on April 28, he was. Pence went on to have one of the best rookie seasons in team history, leading the club in batting average, while hitting 30 doubles and 17 homers, and ended up finishing third in the Rookie of the Year voting. May never again have been quite as good for the Astros, but would hit at least .280 every year but one and hit 25 homers each full year. Made the All-Star team in 2009 and 2011, while forging a reputation as a rightfielder with a dangerous and accurate arm. Funneled to the Phillies for four minor leaguers at the deadline 2011, we'll see if any of 'em are ever as good as Pence was
4
JIM PENDELTON Cards

Infield/Outfield
The first left fielder in team history played in 117 games for the Colt .45's during the inaugural season, then split 1963 between Grady Hatton's Oklahoma City squad and Lou Fitzgerald's club at San Antonio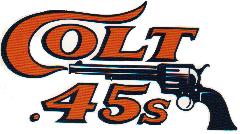 6
Lance Pendleton Cards

Pitcher
Righthander was selected from the Yankees in the 2010 Rule V draft, but was returned to New York at the end of Spring Training 2011. Made his major league debut for the Yankees three weeks later before spending most of the year at AAA Scranton-Wilkes Barre. Cut by the Yankees on September 9, he was claimed by the Astros the same day, then pitched in four games down the stretch for the (way) last-place Astros, giving up four homers in 4-2/3 innings and posting a 17.36 ERA. On October 6, Pendleton was outrighted and became an unconditional free agent--only to be signed by the Astros again on November 18 and given an invite to ST 2012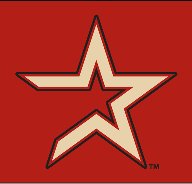 2
Darwin Pennye Cards
Coach
Former Pirates farmhand and NY-Penn League All-Star served as hitting coach for the 1997 and 1998 Auburn Doubledays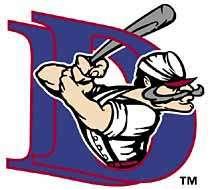 5
Gene Pentz Cards

Pitcher

Right handed reliever threw nine wild pitches in a mere 87 innings in 1977, "good" enough to finish sixth in the league in that dubious category. And while you'd think that a season in which you threw a wild pitch every nine innings just about would also be "good" enough to head up a franchise all-time list, you'd actually find that 17 pitchers--most of them much better than Pentz--actually did worse during one season or the other..
4
JOE PEPITONE Cards

1st Base
Acquired from the Yankees for Curt Blefary in December of 1969, you'd be hard pressed to find any player less suited to play baseball in Texas. Mocked by Jim Bouton for having not just one but two toupees, Pepitone announced to the New York media that he intended to retire on July 22, 1970, and had been picked up by the Cubs on waivers by the end of the month. Rumors that he tried to have Bob Watson's legs broken are probably unfounded.

1
Carlos Perdomo Card
Infield
Minor league free agent signed during the 2012-2013 offseason had spent five years in the Phillies organization. Known for an exceptionally low (~7%) strikeout rate--something he carried into his season with Lancaster in 2013--but, unfortunately, he doesn't walk or hit for average very much either. The Clear Channel effect did, however, allow him to best his previous stateside career high in Batting Average by almost 40 points, as he hit .294 over 65 Games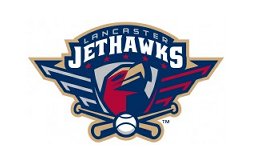 1
José Perdomo Card
Pitcher
2008 NDFA righthander out of Ciudad Bolivar, VZ led Gulf Coast starters in ERA and had a WHIP below 1.00, in 2010. Pitched in the Appy league at Greeneville in 2011, with nowhere near as much success

1
Carlos Perez Card
Catcher

Another player acquired from the Jays in the JA Happ deal, the defensively sound Perez hit.318 at Lancaster to finish 2012, then split 2013 between AA Corpus and AAA Oklahoma City, OPSing .689. Traded with Nick Tropeano to the Angels for Hank Conger in November 2014
3
Francsico Perez Cards
Pitcher
Only Shane Reynolds and Donne Wall had better ERAs for the 1989 Auburn Astros than Perez. Reynolds was promoted to Double A Columbus for 1990 and went 9 - 10 with a 4.81, and was in Houston by the end of 1992. Perez, on the other hand, was promoted to Single A Asheville for 1990, went 6 - 4 with a 5.35, and was released after the season.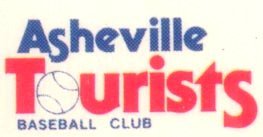 5
Gorky Perez Cards
Outfield
You just know that if he'd made the majors Chris Berman would've called him Gorky "Park" Perez. But alas, he hit .175 at Osceola in 1990 and was released.

2
Jay Perez Cards
Catcher
Second round pick in the June 1999 draft co-led Martinsville in 1999 with 36 RBI and was named an Appy League top prospect, but hit .237 at the same level in 2000 and disappeared.

6
Jhonny Perez Cards
Infield
8
Jorge Perez Cards
Pitcher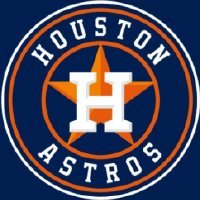 Righthanded JUCO product who gets up to 95 was the 30th round pick in the June 2013 draft. Pitched 17 Games at Gulf Coast, posting a 5.81, and another disastrous one at Quad Cities
3
Juri Perez Cards
Pitcher
Venezuelan free agent led the 2009 Greeneville Astros in starters' ERA. Led the 2011 TC V-Cats in Innings Pitched--and Home Runs allowed. Up and down between Tri-City and Lexington in 2012 with more success (like a 1.81 ERA) in the NYPL. Pitched with Quad Cities in 2013, but released August 5

1
Martin Perez Card
Pitcher
Captured on cardboard while pitching for the 1976 Dubuque Packers, Perez also pitched for Covington in 1974 and 1975. All told, he was 15 - 15 in three years of action in the Astros organization, with remarkably similar 5.00+ ERAs each year

1
Pastor Perez Card
Infield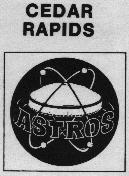 The only Cocoa Astro to hit over .300 in 1972, Pastor Perez also finished third on the team with 49 RBI. Pictured on a card for the 1974 Cedar Rapids Astros, who were also his last stop in the Astros organization. After a five-year layoff, played for Maracaibo in the doomed and ill-fated Inter-American League in 1979
4
Ramon Perez Cards
Infield
Debuted at Rookie Covington in 1971 and hit .250. Closed the decade and his career by hitting .234 at AAA Charleston in 1979. Best year was probably at Columbus in 1974, when he hit .283 with 37 RBIs. Hit a grand total of four home runs during his nine seasons in the organization. 1 for 3 with 2 runs scored in the Bob Dean/Paulo DeLeon co-no-hitter on July 25, 1973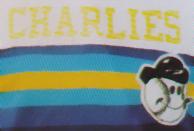 14
Sergio Perez Cards
Pitcher
Second pick in the 2006 draft signed late, and only got into 11 games for that year's Lexington Legends, but won three and lost zero with a 2.20 ERA. Assigned to High A Salem for '07, Perez went 7 - 10 with a 4.00, and gave up a hit an inning. '08 was essentially lost due to a groin injury and a broken hand. 11 - 11 as a starter for Corpus Christi in '09, and walked five for every six he struck out. No card appearances in 2010 or 2011, though he split 2010 between Corpus and Round Rock, and spent all of 2011 at AAA OKC. Relieved more than he started for the first time in his career at OKC in 2012, and finished with a 4.50 ERA, which seems to be the median point for his career in general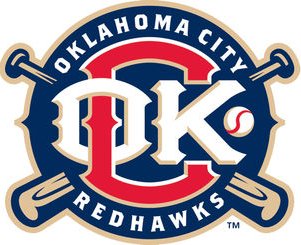 1
Tomas Perez Card

Infield
Utility infielder made the Astros out of Spring training in '08, but was demoted to Round Rock when Kaz Matsui returned from the 15-day DL. Ended up playing in 79 games for the Express at three positions in 2008, hitting .275

2
Tyson Perez Cards
Pitcher

The first player in organizational hhistory to be named "tyson" led the 2011 Greeneville Astros in Innings Pitched and co-led in Starts, while posting a 49:13 K/BB. Big promotion to Lancaster for 2013, and his 5.58 ERA was more than a point above the league champion club's median. Second on the club in Innings, though
2
Yorkis Perez Cards

Pitcher
Received from the Phillies in return for Trever Miller on March 29, 2000. Posted a 5.16 ERA in 22-2/3 innings before manager Larry Dierker and Pitching Coach Burt Hooton had seen enough, and gave him his release July 24th.

2
Ray Perkins Cards
Pitcher
Contrary to what you might be thinking, did NOT coach the New York Football Giants between 1979 and 1982. Instead, he pitched in the 'Stros' system between 1982 and 1984, debuting at Auburn and finishing two years later at Daytona Beach with a 16 - 17 record in the organization.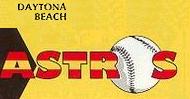 1
Andrew Perry Card
Pitcher
36th round pick in the 2001 June draft out of Cal Poly-Pomona went 1 - 6 with a 5.79 at Pittsfield that summer.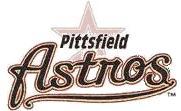 1
Pat Perry Card
Pitcher

Lefthander was the second pick for the Astros in the June '78 draft, and was working his third year at AA Columbus when, on June 24, 1983, while possessed of a 5 - 2 record with a 4.04 ERA, he was released. Despite the fact that he never pitched above AA with Houston, Perry would go on to appear in the majors for four teams, and at Triple A for five others. Finally retired in 1995, after an 18-year career.
2
Mark Persails Cards
Pitcher

Received by the Astros in the deal that sent Brad Ausmus and CJ Nitkowski to the Tigers on January 14, 1999, Persails pitched well at Kissimmee and Jackson that year, then pitched poorly, but won a Texas League championship at Round Rock in 2000.
3
Reinaldo Pestana Cards
Catcher
Product of the Venezuelan Academy first played stateside at Greeneville in 2006, and the results were less than spectacular as he hit .146 and OPSed .539. Repeating at G-ville in 2007, however, brought real progress, as the average was brought up to .266, which was good enough for fifth place on that rather offensively-challenged team. A promotion to Tri-City for 2008 did not go well.

41
Roberto Petagine Cards

1st Base
Product of the Venezuelan Academy led the 1993 Texas League in batting, doubles, and walks, while chalking up a .442 OBP and garnering the League MVP award. Traded to San Diego with Caminiti, Cedeno, Finley, and Brian Williams for seven players in December of 1994. After moving through the Padres', Mets' and Reds' organizations without much success, Petagine went to Japan in 1998, and was extremely successful, winning three Gold Gloves, two home run titles, and an MVP.

2
Rick Peters Cards
Coach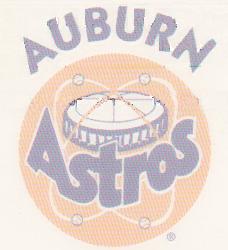 Managed the 1990 Auburn Astros to a last place finish in the McNamara West Division of the New York-Penn League, then coached two years in the Midwest League for the Astros' Burlington club.
1
Mark Peterson Card
Pitcher

Left-handed control guy wasn't at his best during his short stint in the Astros organization, going 0 - 0 with a 5.40 (and walking 2 over 6 innings) for the 1997 Jackson Generals
8
Nate Peterson Cards
Outfield
Left-handed hitter from Melbourne, Australia led the 1993 Auburn Astros in doubles, and was third on the 1995 Kissimmee Cobras in OPS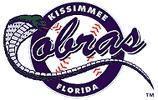 1
Gregorio Petit Card

Shortstop
Minor league free agernt signed with the Astros in January 2014. Played at OKC and made the PCL All-Star team then got called up to Houston I at the end of July , and stayed, ending up hitting .278 with an SLG in the .420's

2
Mark Petkovsek Cards
Pitcher

Pronounced Pet-KYE-zek I do believe. Pitched a no-hitter as a UT Longhorn, and also threw one in his only year as a Tucson Toro, blanking the Colorado Springs Sky Sox 5 - 0 on May 16, 1994. It was his only complete game of the year, and one of ten wins. The ten winning decisions made him (along with Donne Wall) one of only two Toros to reach double-digit victories that year. Granted his free agency by the Astros after the year, by the time Petkovsek was done, he had won 46 major league games, most notably with St. Louis and Anaheim.
253


Pitcher
Big free agent signing brought in from the Yankees (and not just to aid in luring Roger Clemens) was injured in first game as an Astro, and only made 15 appearances in his first year of 2004. He missed only one start through the All-Star break of 2005, but pitched in considerable bad luck, and to a certain degree, down to his opponent. But by the end of the season, and after a remarkable second-half hot streak, he was Houston's Pitcher of the Year for 2005. Pettitte posted a terrible 5.28 ERA and 1.59 WHIP during the first half of 2006, and no second-half rally could keep the season from being a disappointment. Seemingly without recollection of the statements he'd made about home and hearth when he came to Houston in 2004, Pettitte skedaddled back to New York during the offseason after the '06 season when the Yanks offered him a player option year.

1
Craig Petulla Card
Pitcher
Only the third player ever drafted by the Astros out of Slippery Rock University was taken in the 25th round of the June 2000 draft. Pitched for the Martinsville Astros that summer, and was 0 - 1 with a 4.66 over 13 games and 19-1/3 innings.

3
Nathan Pettus Cards
Pitcher
27th round pick in June of '08 posted a 2.11 ERA over 25 games at two short-season levels in 2009. Pitched only seven games combined in 2010 and '11. 1 - 6 with a 5.86 in 31 Games at Lexington in 2012 and released after the season