From The

Sometime in March of 1962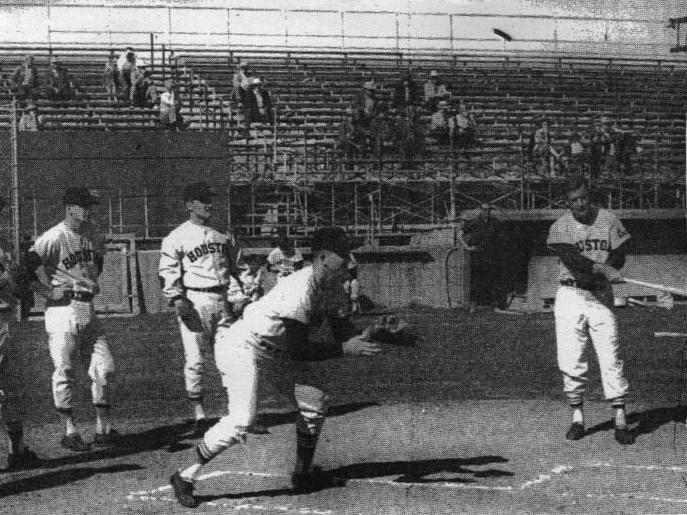 The 1962 Colts get loose as a few Apache Junctionites in the stands look on.
Dean Green has identified the player set to catch the ball as John Bateman,
the player with his hands on his hips as Bob Bruce, the other player
behind Bateman as Jim Campbell, and the player with the bat as Hal Woodeshick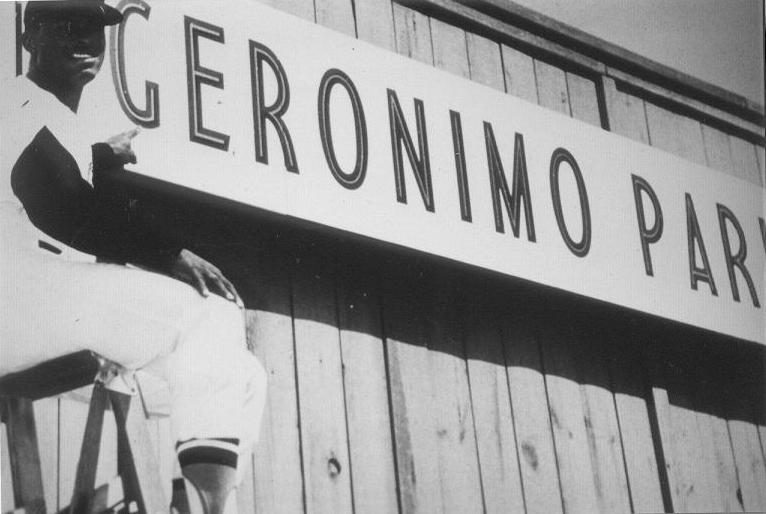 Manny Mota at the Front Entrance of the Park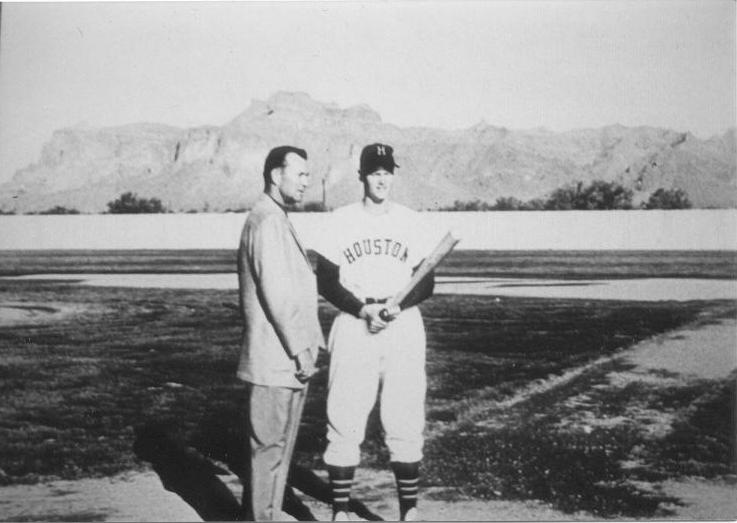 Colt Manager Harry Craft with Rusty Staub, and the omnipresent Superstitions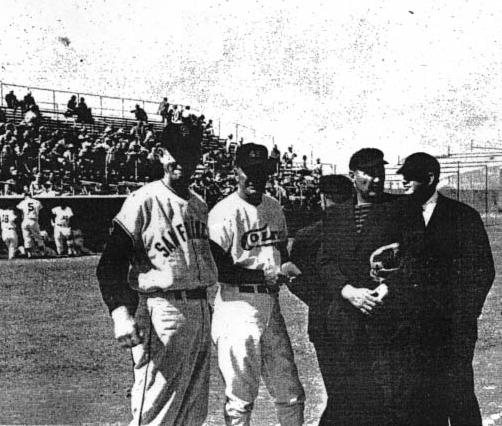 "FIRST GAME -- Giant Coach Whitey Lockman (left) and Houston Colt .45 manager Harry Craft go over the lineups with the umpires before the first major league baseball game played at Apache Junction's Geronimo Park."
---
Thanks to Steve Carroll, who did all the work. This site just collated it.

Or here to see the next page of Geronimo Park photos.