From The

December 1, 1961: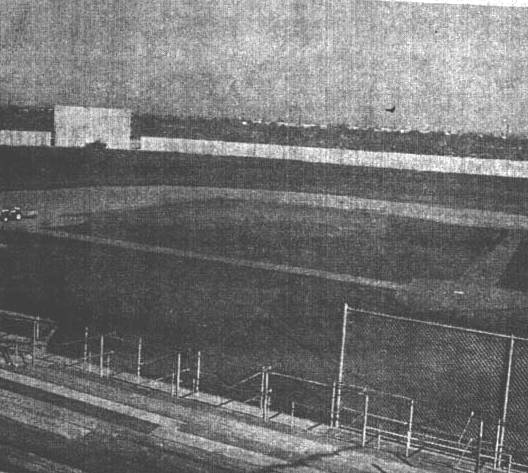 "APACHE JUNCTION'S major league baseball field will be the scene of professional action next week as the winter league team of the Houston Colts (.45) [sic] play three games on their home field. A fine crop of grass is now evident, [and the] stands and dugouts are near completion. PG & R Engineering, Inc., of Phoenix is doing the construction work. The three [games] will have the winter league Colts playing the San Francisco Giants on Tuesday, the Chicago Cubs on Wednesday and the Baltimore Orioles on Friday. There will be no charge for admission."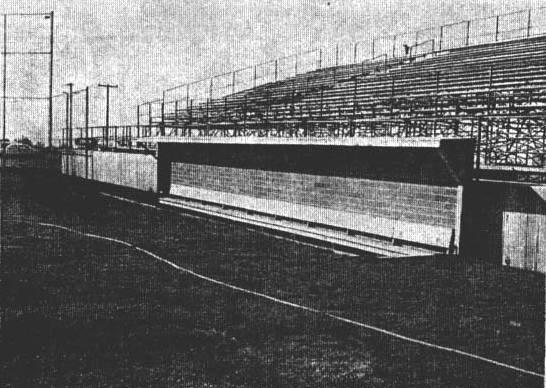 The view outside Bob Green's hotel room at Apache Junction "circa 1962." Green was producer/engineer of the Houston Astros Baseball Network from 1962-1997, and says of the photo: "For what it's worth...Here is the view from my window in room 241d of the Superstition Ho Motel in Apache Junction....Can't remember much about the place except it was a dark green dump!" The Superstition Mountains (perhaps regretfully) look on.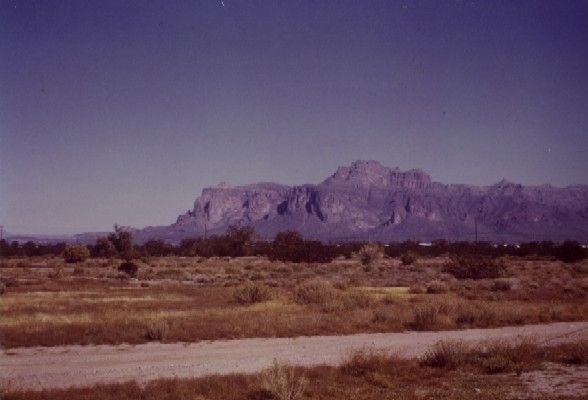 Thanks to Steve Carroll, Houston Buff, James A, and Bob Green, who did all the work. This site just collated it.

Or here to see the next page of Geronimo Park photos.