NOLAN RYAN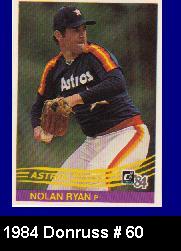 Despite what the strikeout numbers may say, Lynn Nolan Ryan probably was NOT a better pitcher than Walter Johnson. In one sense, Ryan was simply a Tommy John who never had a surgical procedure named after him. But in another sense, he is much more significant. Just as the Astrodome was the first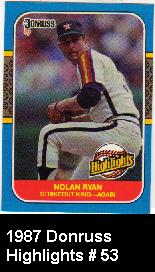 modern stadium, Ryan was the first modern superstar. And I say this with the proper apologies to Mickey Mantle, Rod Carew, Willie Stargell, George Brett, and (most especially) Don Mattingly. Nolan Ryan and the Astrodome both were harbingers of the shape the game of baseball would take in the 80's, 90's and beyond. Mattingly was huge (and even more so with card collectors), but Ryan was the first player bigger than his team.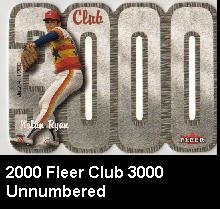 There's a slew of them now. Just think of A-Fraud. Nolan came to the 'Stros as the first million-buck free agent, then left nine years later as one of many multi-million dollar ones. Sure, I wish his bust at Cooperstown showed an Astros ballcap, but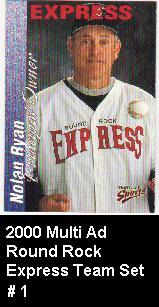 what it really should have is a blank one, because after the '73 season (373 K's!), and after the Messersmith thing, Ryan could pitch for anyone he wanted. And he knew it.