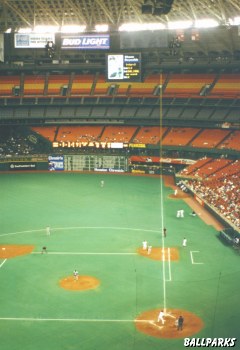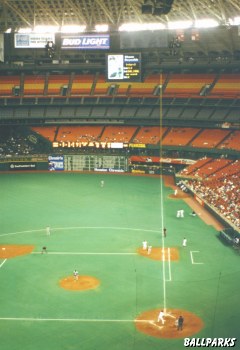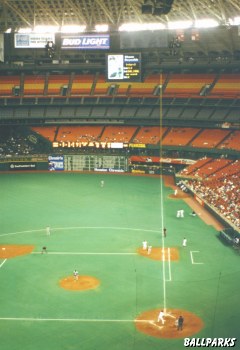 Fred Gladding: OK, So He Looked a Little Dorky
I think even Fred was aware of the problem, 'cause by the time he became a minor-league pitching coach, he was sporting the good-looking shades, and was working on the tan.
But let's not let that distract us from the heart of the matter: Claude Raymond or no, Fred was the first quality save guy the Astros ever employed. Between 1968, when he was acquired by the Astros as part of a deal that sent Eddie Mathews to the Tigers, and 1973, after which season he retired, Gladding racked up 76 saves for the 'Stros.
He led the NL in saves in 1969 with 29 (pretty extraordinary for the time, considering Gladding did not pitch for a team managed by Sparky Anderson), and was seventh in the league three other times while with Houston. He was also seventh in the league in appearances in 1970. It would be 1986 before Dave Smith would pass Gladding for tops on the Astros' career save list, and Billy Wagner wouldn't pass Gladding for second until 1999. Gladding would also become Darryl Kile's pitching coach at Columbus in 1989. . . .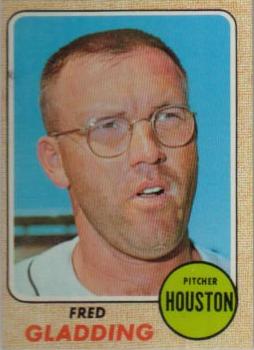 1968 Topps # 423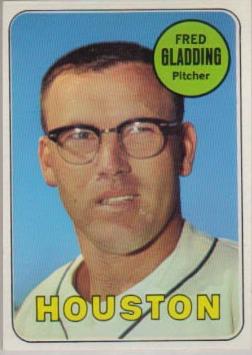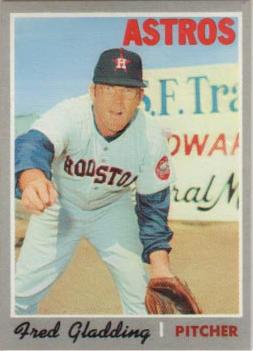 1969 Topps # 58
1970 Topps # 208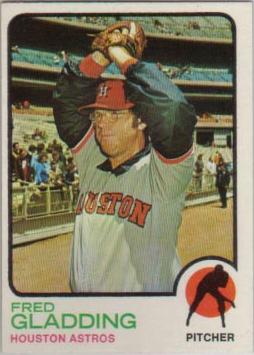 1971 Topps # 381
1972 Topps # 507
1973 Topps # 17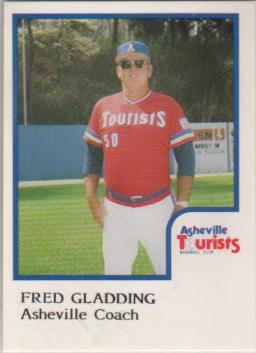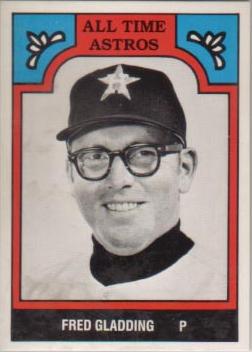 1986 ProCards Asheville Tourists Unnumbered
1986 TCMA All-Time Astros # 11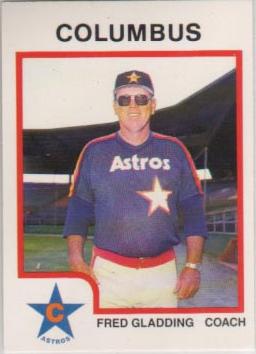 1987 ProCards Columbus Astros # 843